Sprawling work campuses and employees who work remotely in today's professional world have made communication via phone and email a necessity.  This is great for communicating general information between employees, but totally ineffective for time-sensitive matters. New urgent communication app NeedUNow cuts through the clutter to deliver important messages between small business employees in a way that they notice right away.
Situations involving clients, contracts, deadlines, and other urgent business matters can't wait the hours or days it might take for someone to respond to an email or call. Messages sent through NeedUNow, on the other hand, ensure immediate receipt because they carry an audible alert that overrides silent and do not disturb settings.  The alert will continue to sound until addressed. Urgent company situations are now easier to manage, including emergency meeting invites or cancellations, building emergencies, critical business matters, and more.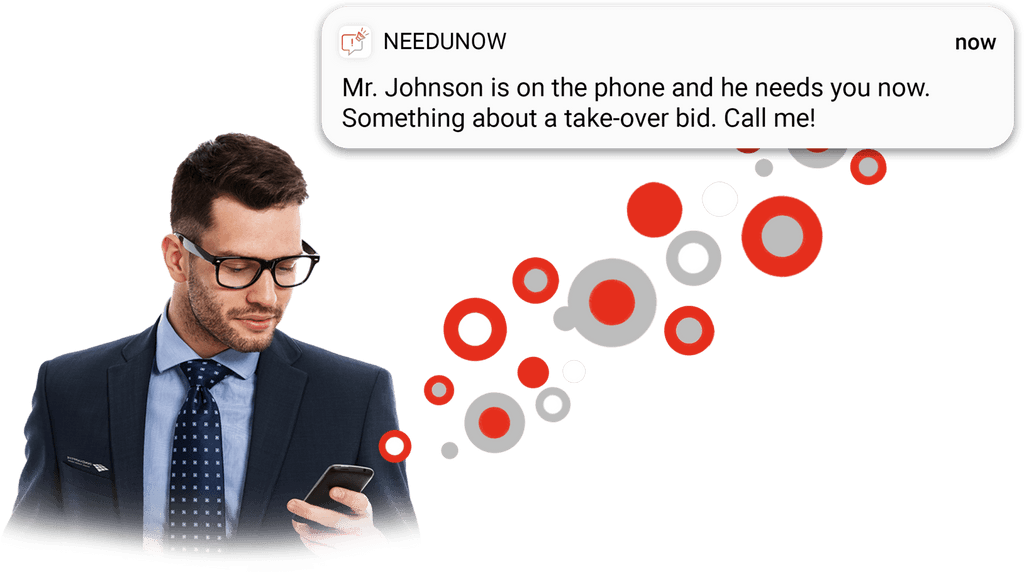 NeedUNow is easy for any business to adopt.  After downloading the app, an employer can choose which employees they want to be able to urgently reach and set them up as contacts.  This will prompt an invite that the recipient accepts on their end. If a time-sensitive issue arises, it only takes a few seconds to get a message out.  Simply launch the app, choose your contact, type out the message, and hit send. That's it! Your message will be sent with an audible noise that alerts until addressed by the recipient. 
NeedUNow was designed to provide peace of mind to small businesses owners and employees.  An urgent situation can occur at any time, and NeedUNow provides the best way to prepare for it.  There are enough things to worry about when you're running a small business; effectively communicating time-sensitive company information doesn't have to be one of them.
NeedUNow is available for download on Apple and Android devices.